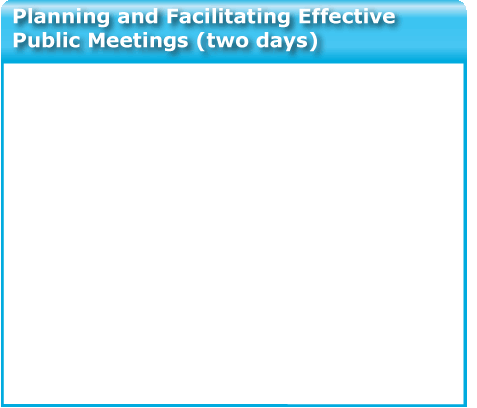 Effective dialogue is the centerpiece of any public participation program. Too often, however, planners rely on traditional public meeting formats that simply do not work. Creating effective forums for dialogue require an understanding of how people communicate and the environments in which real dialogue can take place. This course explores the fundamentals required to design and implement forums for genuine and productive dialogue. Topics include:
Characteristics of Effective Dialogue
How to Establish an Environment for Effective Dialogue
Reinventing the Public Meeting
The Five principles of planning effective meetings
Basics of Meeting Facilitation.