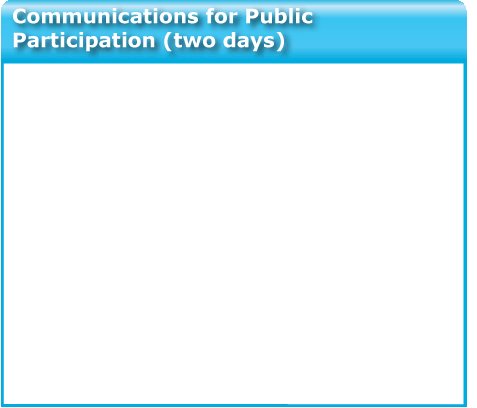 Creating effective relationships with the public, listening to public concerns, and conveying information are all critical components of effective communication for public participation. This course provides students with the skills they need to communicate effectively with the public. Topics include:
How Communication Works
Keys to Effective Communication
Active Listening
An Introduction to Dialogue
Effective Presentations
Dealing with Difficult People
Media Relations
Risk Communication.