The Perspectives Group works with intention to support our clients and their customers.

We are collaborators. To start, we listen very carefully to you; to your aspirations, to your questions, to your needs, to your requirements. We collaborate from the beginning to create solutions in often highly complex and contentious situations.

We are constructive. As we grew up, we came to understand that can-do attitude and performance are synonymous. The essence of each engagement is constructive. It's how we enter, it's how we conduct business. We actually enjoy the process; it's keeps us sane and leaves our clients appreciative.
We are deliberate. Our pace is intentional, means-focused and outcome-driven. Our priority is moving the client forward. Means and outcome matter because when our work is complete, our client's investment in the work pays long lasting dividends to their organization.

We deliver. The Perspectives Group always delivers the full scope of work. We meet deadlines. We keep our commitments on deliverables. We ensure quality. We create relationship opportunities. We follow-up. We deliver.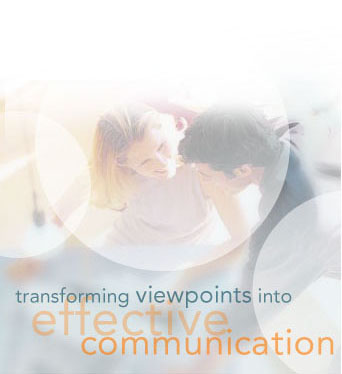 ©2010 The Perspectives Group. All rights reserved